Top 10 Musician Plane Crash Deaths
The life of a musician is a treacherous one. Many die from substance abuse, gunfire or even angry fans, whilst many, though seemingly a lot fewer, die of plain old age. There are some though, who have died from plane or helicopter crashes; many of whom are very well known and sad losses to the music industry. Here are the ten most famous.
10. Randy Rhoads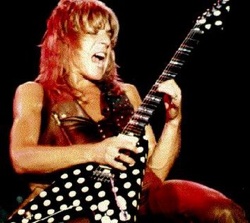 March 19, 1982: Randy Rhoads (25), the lead guitarist for Ozzy Osbourne, died when the Beech Bonanza F35 he was aboard crashed into a house after a wing clipped Ozzy Osbourne's tour bus. All 3 aboard were killed as a result of the pilot attempting to 'buzz' the bus.
9. Otis Redding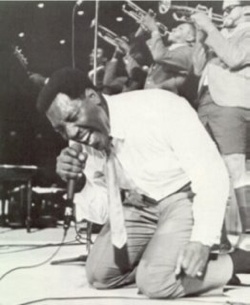 On December 10th, 1967, quite a foggy night, Rock 'n' roll singer Otis Redding (26), and four members of his Bar-Kays band were killed when their Beechcraft H18 plane crashed in icy Lake Monoma near Madison, Wisconsin. Redding is best known for his hit, "Sittin' on the Dock of the Bay", which was released after his death. Redding had recorded the song just three days previous.
8. Ricky Nelson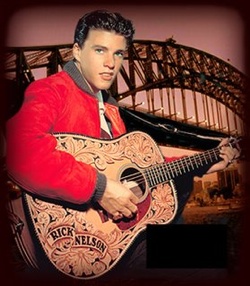 On December 31st, 1985, Rock & roll singer Ricky Nelson (45), five members of his Stone Canyon band, and his fiancée, were all killed when a fire broke out on board a DC-3 taking them to a New Year's Eve performance in Dallas, Texas. Only two people survived the crash landing near DeKalb, Texas. The fire was caused by a malfunctioning heater. Nelson was first known as the son of Ozzie and Harriet in their TV show of the same name in the late 1950s. He later became famous as the singer of such hits as "Travelin' Man" and "Garden Party."
7. Aaliyah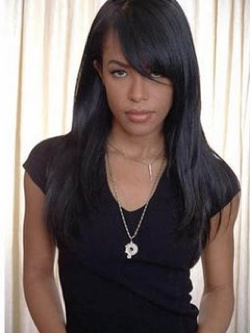 August 25, 2001: Singer and R&B vocalist and actress, Aaliyah (22), was killed in a plane crash when leaving the Bahamas following a video shoot. Her Cessna 402-B crashed during takeoff. Investigations revealed that the pilot had traces of cocaine and alcohol in his body, and, apparently, the airplane was overloaded. All nine people on board died.
6. John Denver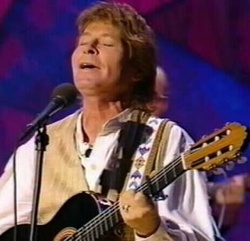 On October 12th, 1997, Singer John Denver (53) died when his experimental single-engine Rutan Long EZ plane crashed near Monterey, California. At first, rescuers could not identify the body because the face was burned beyond recognition, but authorities were later able to identify Denver by his fingerprints. Denver was famous for writing and performing "Leaving on a Jet Plane," "Country Roads", "Rocky Mountain High", "Sunshine on My Shoulders (Makes Me Happy)" , and other songs. The crash occurred when Denver inadvertently pressed down on the plane's right rudder pedal while trying to switch fuel tanks by reaching for the fuel selector switch behind him. The plane had been modified to place the fuel selector switch behind the pilot rather than between his legs.
5. Patsy Cline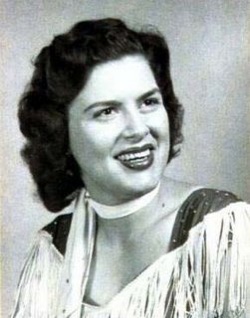 March 5, 1963: Patsy Cline (30), 'Cowboy' Copas, 'Hawkshaw' Hawkins, and Cline's manager, Randy Hughes, were killed when their Piper PA-24 Comanche plane crashed near Camden, Tennessee, in adverse weather conditions. Cline was famous for her country hit, "Crazy." Copas and Hawkins were Grand Ole Opry stars. The plane flew into severe weather and crashed at 6:20 p.m., according to Patsy's wristwatch, found in a forest just outside of Camden, Tennessee, only 90 miles from the destination.
4. Jim Croce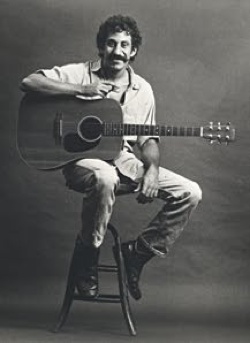 On September 20th, 1973, Rock singer Jim Croce (30), members of his company (accompanist Maurice Muehleisen, manager Dennis Rast, and comedian George Stevens), and the pilot, died when their chartered Beechcraft E18S crashed while taking off from the Natchitoches, Louisiana airport. The plane hit a tree when it failed to gain enough altitude on takeoff. Croce was famous for his rock hit, "Bad, Bad Leroy Brown."
3. Stevie Ray Vaughan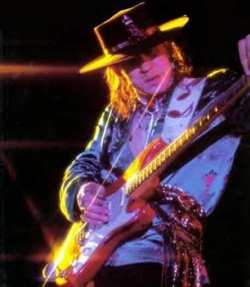 August 27, 1990: Blues guitarist Stevie Ray Vaughan (35) was killed in a helicopter crash near East Troy, Wisconsin. Four helicopters were being used to night-transport the concert group. The helicopter in question, a Bell BHT-206-B Helicopter, remained at a lower altitude and crashed into the ground soon after taking off into dense fog. Failure to attain adequate altitude by the pilot before flying over rising terrain resulted in the deaths of all five aboard.
2. Ronnie VanZant, guitarist Steve Gaines, vocalist Cassie Gaines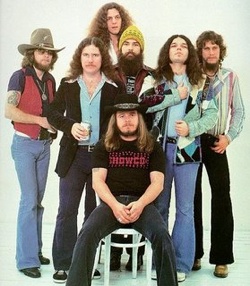 October 20, 1977: The Lynyrd Skynyrd plane crash killed lead singer and song writer Ronnie VanZant, guitarist Steve Gaines, vocalist Cassie Gaines, assistant road manager Dean Kilpatrick. Also killed were pilot Walter McCreary and co-pilot William Gray.
According to the NTSB report, the pilots miscalculated the amount of fuel provided in Lakeland, Florida two days earlier. When they refueled in Greenville, South Carolina on the 20th, they compounded this error by believing they had more fuel than they really did. The airplane was also experiencing some mechanical difficulties which required the pilots to operate the right engine in the "auto-rich" position which burned fuel at an excessive rate. The combination of these problems resulted in nearly complete fuel exhaustion. The pilots changed course and headed for an airport near McComb, Mississippi but the plane stalled near Gillsburg, Mississippi and crashed in swampy woods.
1. Buddy Holly, Richie Valens, The Big Bopper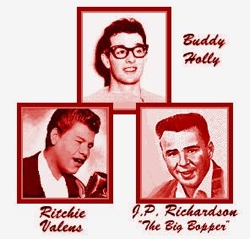 On February 3rd, 1959, often considered: The Day The Music Died, Rock Hall of Famers Buddy Holly (22), the Big Bopper (J.P. Richardson) (29), and Ritchie Valens (18) as well as the pilot Roger Peterson died when their Beechcraft Bonanza plane crashed just outside Clear Lake, Iowa, during a stormy winter night. Holly was famous for many hits including "Peggy Sue." The Big Bopper had one big hit, "Chantilly Lace," and Valens was best known for his hits, " Oh, Donna", and "La Bamba."